Interior Trend: Homeworking Spaces
Discover the best ways to create a focused, comfortable and stylish office space that works in any home. 
Make sure to check out our full collection of office prints too.
Home Offices - Trend or must have?
Since early 2020 we've seen a shift away from corporate office environments to functional homeworking spaces. For many of us, working from makeshift kitchen offices and home studies has become a way of life and now we're adapting these pop up spaces into long-term fixtures in our homes. Whether you're setting up a home office at the dining table, transforming your breakfast bar or are lucky enough to have a spare room, it's worth putting some thought into how these spaces should look and feel.
If you've been looking for ways to create a dedicated office space in your home, we've put together six tips to help you create the perfect home working space that is both functional and stylish. 
6 Tips for creating a stylish home working space
Get practical - Decide on how much working space you need, what options you have and what's going to feel good (you're going to be spending a lot of your time there!). Above all else take the practical things into consideration first . . . do you have a comfortable chair and do you have enough plug sockets to hand?
"Hot Desk" from home -  If you're working from the dining table you can either set up a permanent working space for Monday to Friday or box up your office each night, treating it like a hot desk situation.
Office Plants - Known to reduce stress and increase productivity, plants are a great addition to any working space. If you keep forgetting to water your real plants, our botanical print collection offers a convenient and stress free alternative - no watering required!
Forget the office rules - This is your space so fill it with what makes YOU happy. Gallery walls are a great way to curate a standout feature in your home that reflects you and your personality.
Motivation - Typographic prints are a staple choice for many home offices. Our range of empowering quotes and slogan wall art prints help create a positive working environment that will keep you motivated throughout the day.
Video calls and meetings
- Don't give Karen from finance any ammunition for this year's Christmas party. Use a soft desk lamp to make sure you're well lit and can be seen, (especially if you are backlit from a window).
Raising your laptop or phone so the camera is at head height will also give you a professional angle (and you'll avoid the dreaded double chin scenario!). Finally, make sure to remove any laundry from the background - some things just don't need to be aired, especially on a Zoom call with our colleagues!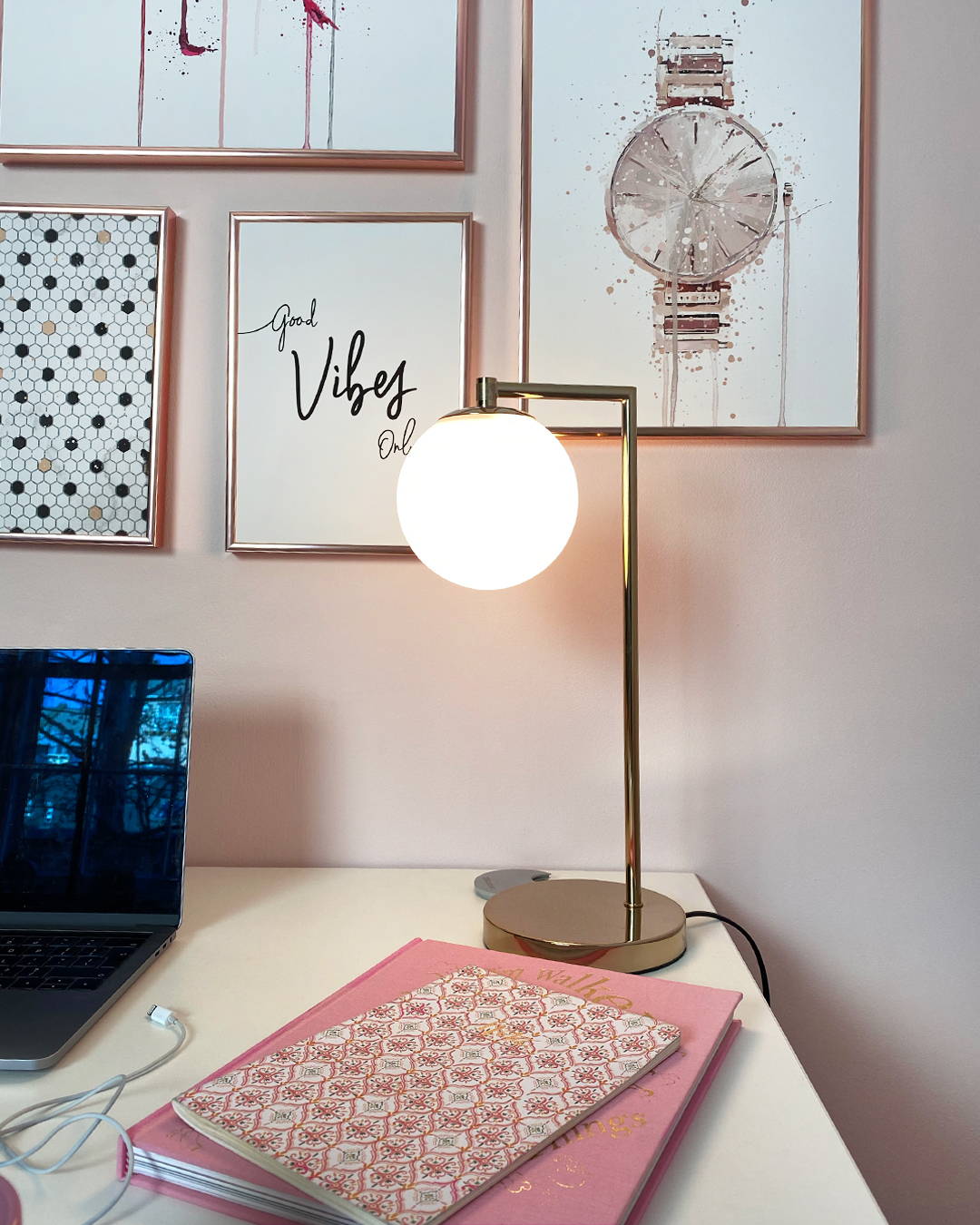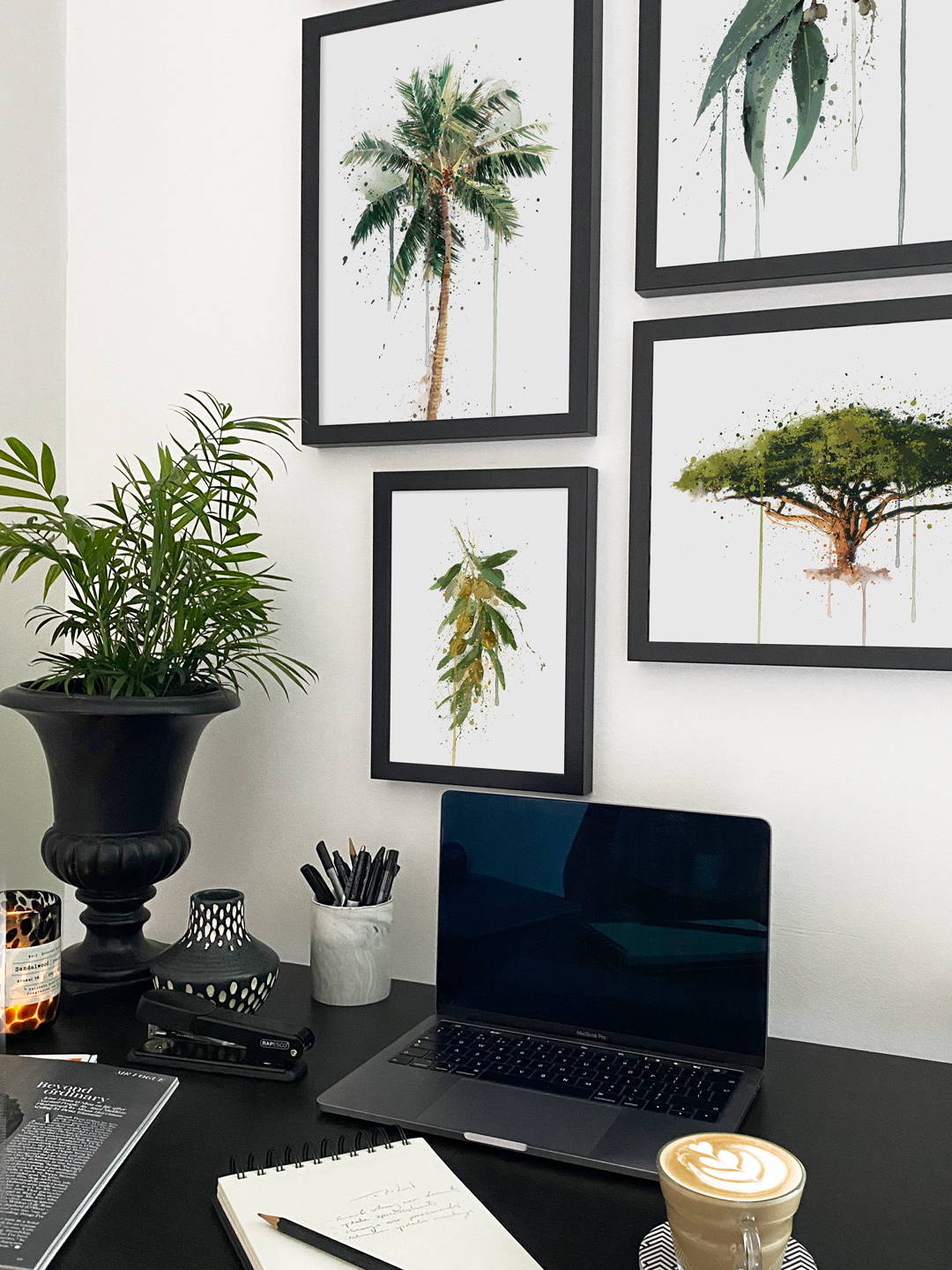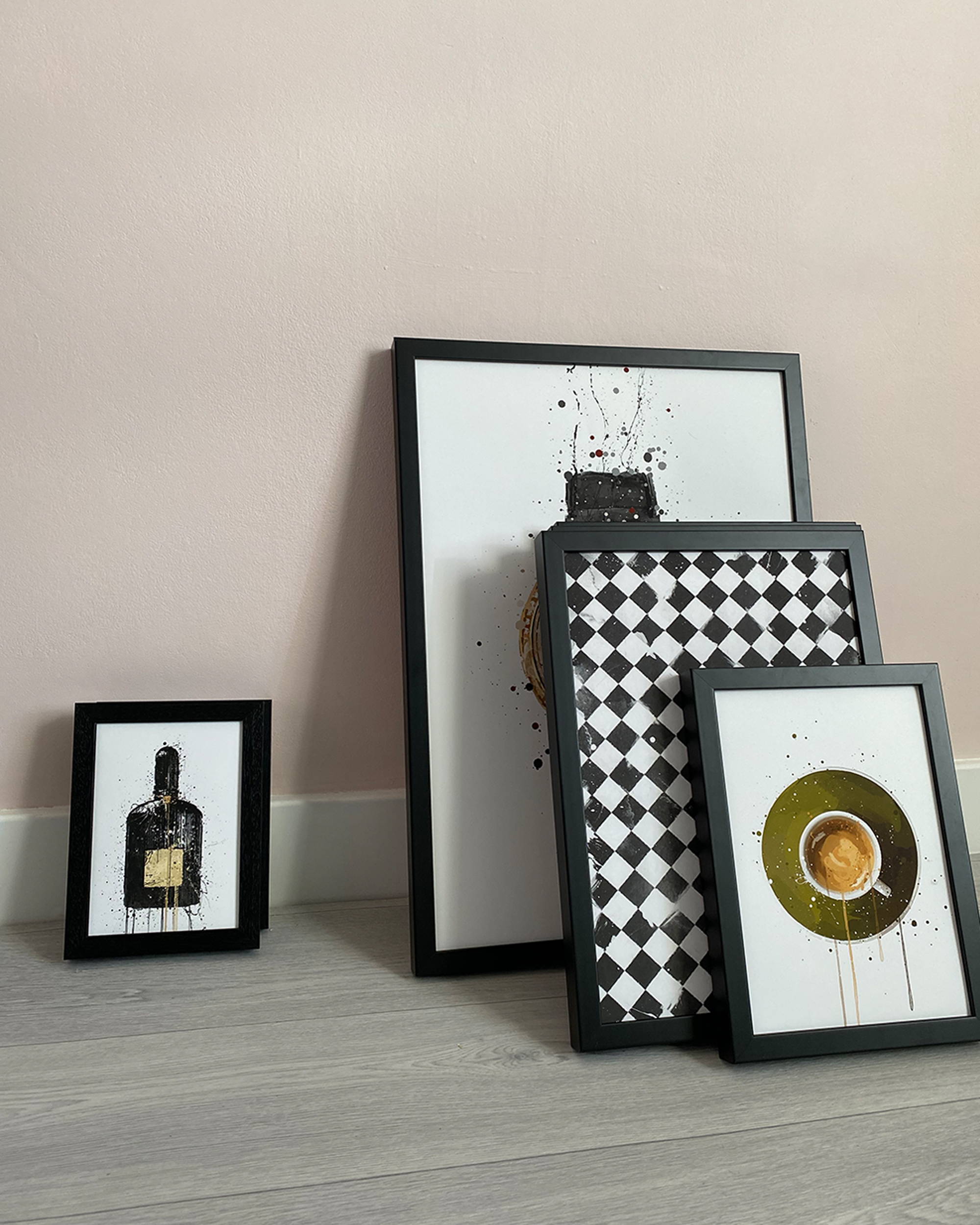 Best prints for home offices